Poinsettia is the most favorite flowering plant during November and December. Poinsettia Day is celebrated in the US on December 12th.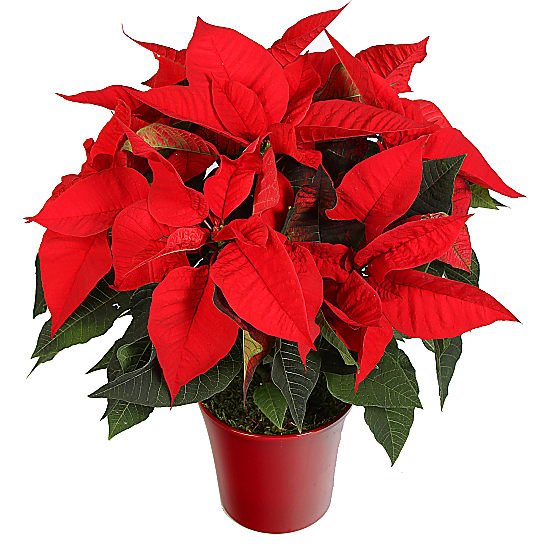 Poinsettias make great flower gifts
Poinsettias make good plant gifts and because of their cheerful colors add holiday décor to offices or homes. Traditionally Poinsettias are in red, white and pink. Growers are adding new colors each year like green, purple and yellow.
---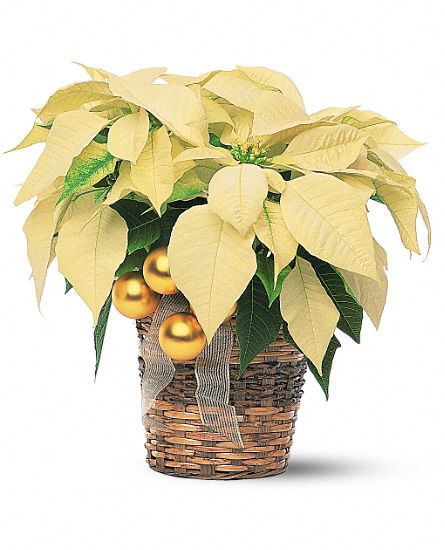 Poinsettia indoors
Poinsettias need to be watered regularly. Do not over-water, just wait until the top of the soil feels dry to the touch. In case you plan to grow your poinsettia in the garden after the holiday season, try to keep it healthy while indoors by placing the plant in a sunny, draft free location.
---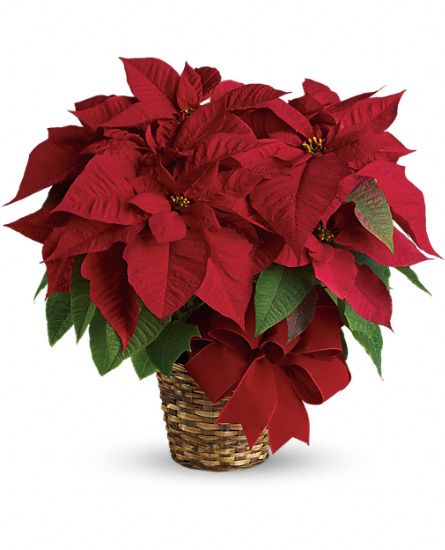 Are poinsettias poisonous?
Researchers at Ohio State University in collaboration with The Society of American Florists conducted tests on various parts of the poinsettia plant and proved the poinsettia to be non-toxic to both humans and pets. However, the poinsettia is not meant to be eaten and can cause discomfort when eaten. Therefore, the plant needs to be kept out of the reach of young children and curious pets.
---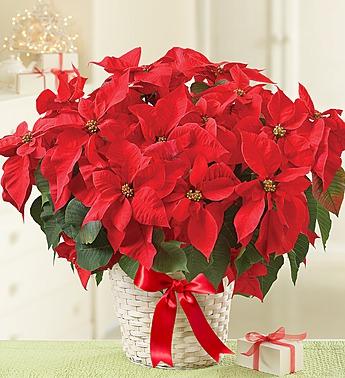 Glitter up to dress up your poinsettia
During Christmas and Holidays, you can do a light spray of gold or red glitter on red the leaves to elevate them and make them attractive. However, do not go overboard with glitter.
---
Dress up poinsettia pots for holiday look
Wrap the poinsettia planted pot in a metallic foil to add a bit of glitz and glamour. Choose from shiny foil in red, green, gold, silver or white. You can also use an embossed foil to make it look classy. You can add seasonal colored ribbon and top it off by adding a lush bow.
For a more glamourous look, you can spray a few ribbon curls lightly with glitter. If you are gifting the poinsettia, be sure to choose wraps and foils that will suit with any décor. Your friends, family and business clients will love the touch of glamour to their décor.
---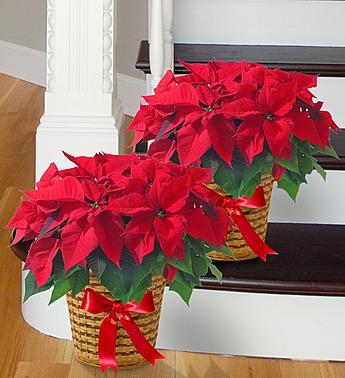 Decorate the pot with a beaded garland
To make the poinsettia planted pot look fancy and festive, you can decorate it with a garland. Choose from a tinsel garland, beaded, jeweled or permanent flower garland.
Poinsettias are lovely and give the holiday look all on their own or dressed up.
---
Planting indoor poinsettia in the garden
Poinsettias need a minimum of 45° temperature. After the leaves fall in late winter, cut the stems and reduce watering to the bare minimum. Choose a location in your garden which gets full or partial sun and protected from strong southern winds.
Poinsettias when grown outdoors will reach 8-10 feet tall, so every 2 months regular pruning is a must.