Valentine's day is not just for romantic relationships, it is a celebration of togetherness with family and friends. We have perfect gifts for every kind of love to make your Valentine's Day gifts filled with red hearts, luscious sweets, and fleet footed messengers bearing fresh fragrant memories.
Just to remind you - our Valentine's Day flowers are always hand-arranged and hand-delivered by the local florist. It's a time to express heartfelt appreciation for lovers, young or old, and it's a day to reward true friends, faithful family members, and exceptional partners. But most of all, it's a day to just celebrate love. If you need some help shopping this year, we have a cupid approved Valentine's Day gift guide that's sure to win their hearts:
---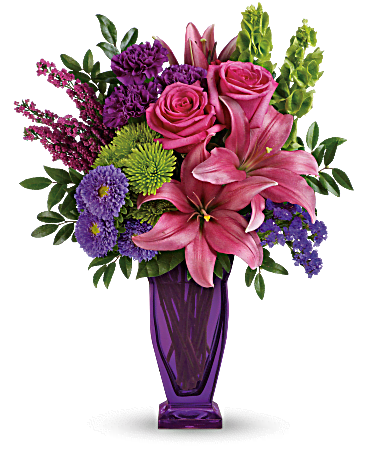 For a Red Hot Love
A dramatic red glass lantern is filled with red flowers- roses, carnations and alstroemeria and finished off with a silver handle. This bouquet signifies a passionate relationship making it perfect for a romantic partner. It will continue to fuel the passion for a love that's on fire. Send this bouquet to your love interest to send cupid's arrows soaring.
---
For a Whirlwind Love
Hana Florists' Swirling Desire bouquet encompasses a swirl of emotions like falling in love. Whether you are starting out or are already in a long-term partnership, Valentine's day is an amazing ride to be on with another person. This bouquet is dramatic enough to make a statement, but doesn't take itself too seriously, making it perfect for relationships across the board. The roses, carnations, and lilies perfectly blend together while the greens leaves accent the red and pink perfectly.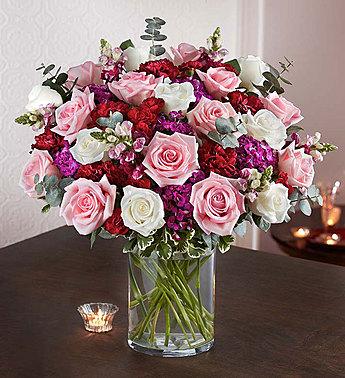 ---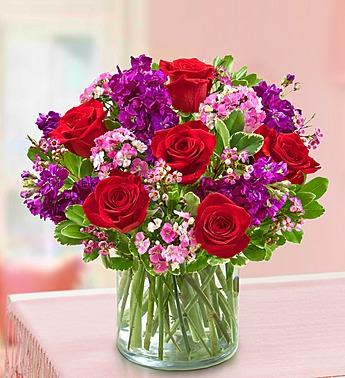 For YourCrush
Hana Florists' Mad Crush bouquet takes a new twist on the classic Valentine's Day bouquet. Beautiful Red roses, with delicate pink roses paired with vibrant plum and lavender chrysanthemums and carnations and this bouquet will send your loved one's heart swirling. Don't hesitate to send this one to that special someone in your life. They won't be disappointed!
---
For a Young Love
Perfect for the young and for the young at heart, this gorgeous cube will charm your sweetheart. The pink and purple flower combination is subtle enough to be sent to a new romantic partner without going overboard, but also perfect to be sent to a friend, mom, or daughter. Hana Florists' Young at Heart bouquet will be loved by many this year and is the sweetest reminder that you're thinking of someone this year. We can promise that this bouquet will put a smile on everyone's face that gets to see it.