Show support to a bereaved family or friends, in the hour of their grief, by sending comforting and cheerful flowers. Celebrate the life of a someone you cared for with flowers. Wreaths, flower baskets, with variety of fruits and food baskets can be sent to the bereaved family during their mourning period. You can choose customary flowers like Roses, Lilies, Daisies, Mums or Snapdragons or unconventional flowers depending on the personality of the deceased.
---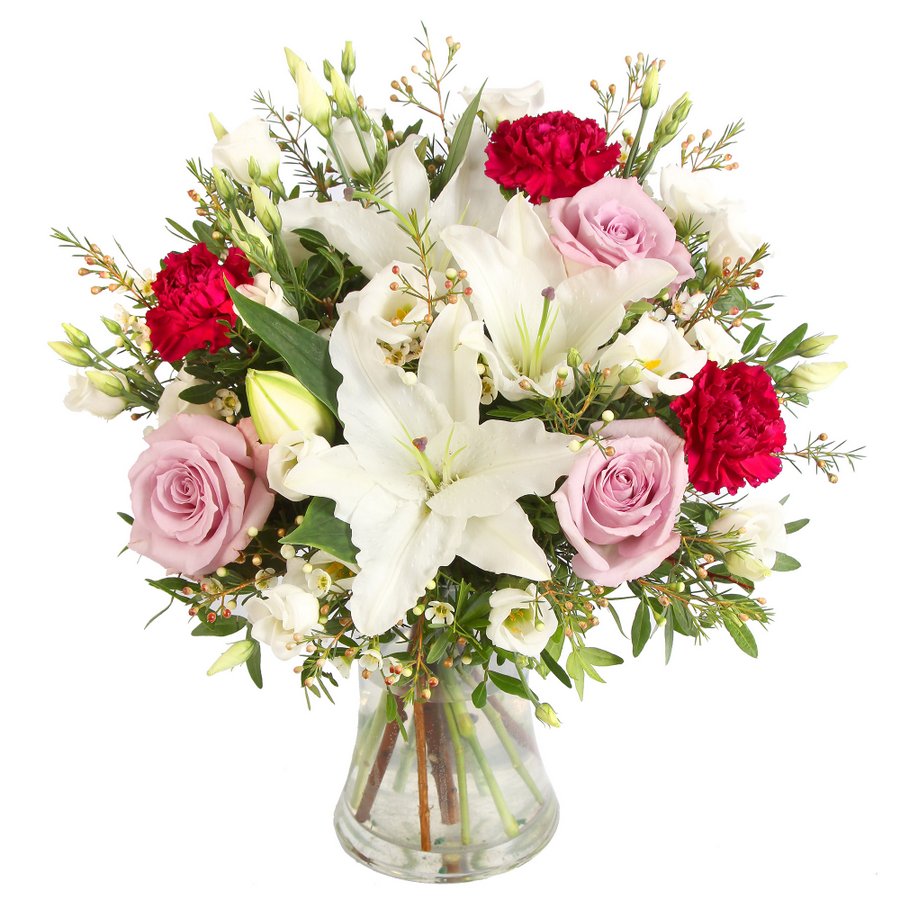 Appropriate time to send flowers
It is nice to send sympathy flowers to the family's home after the funeral. Some people choose to send flowers a week after when the initial chaos has passed. Sending comforting and cheerful flowers will convey that you are still thinking of the family throughout the grieving process.
---
Flowers, fruits or food basket?
Sympathy flowers with fruit baskets or gourmet food baskets does double-duty, delivering your condolences while helping to care for and nurture family and friends.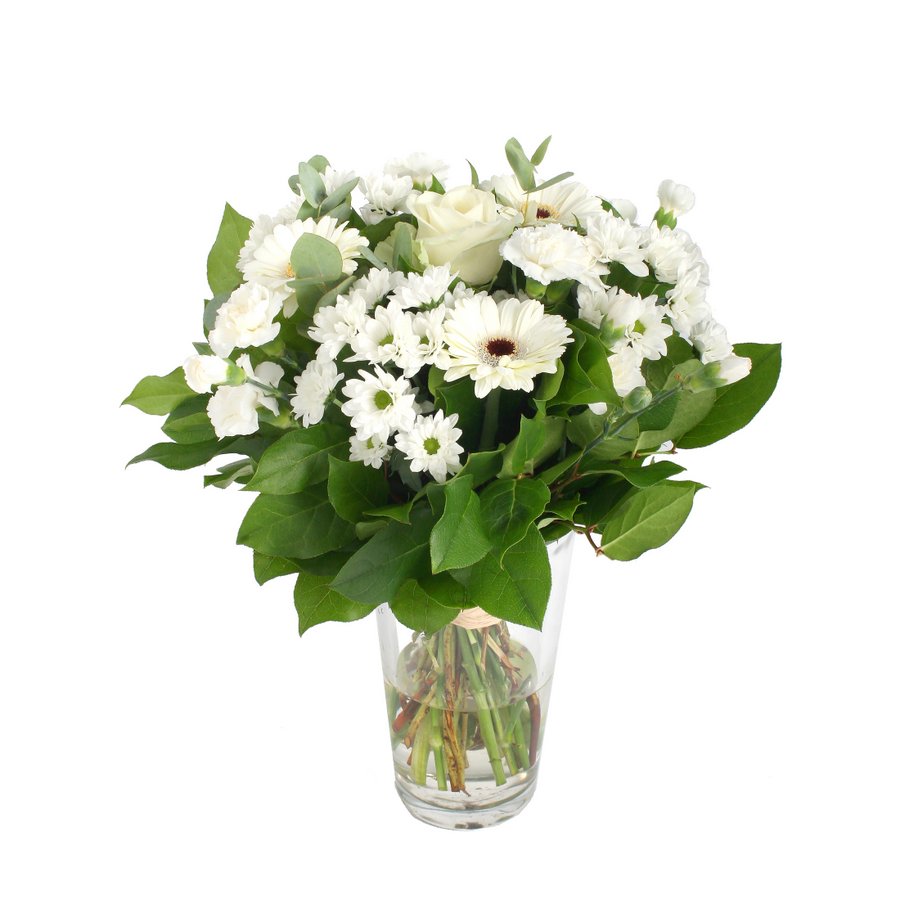 ---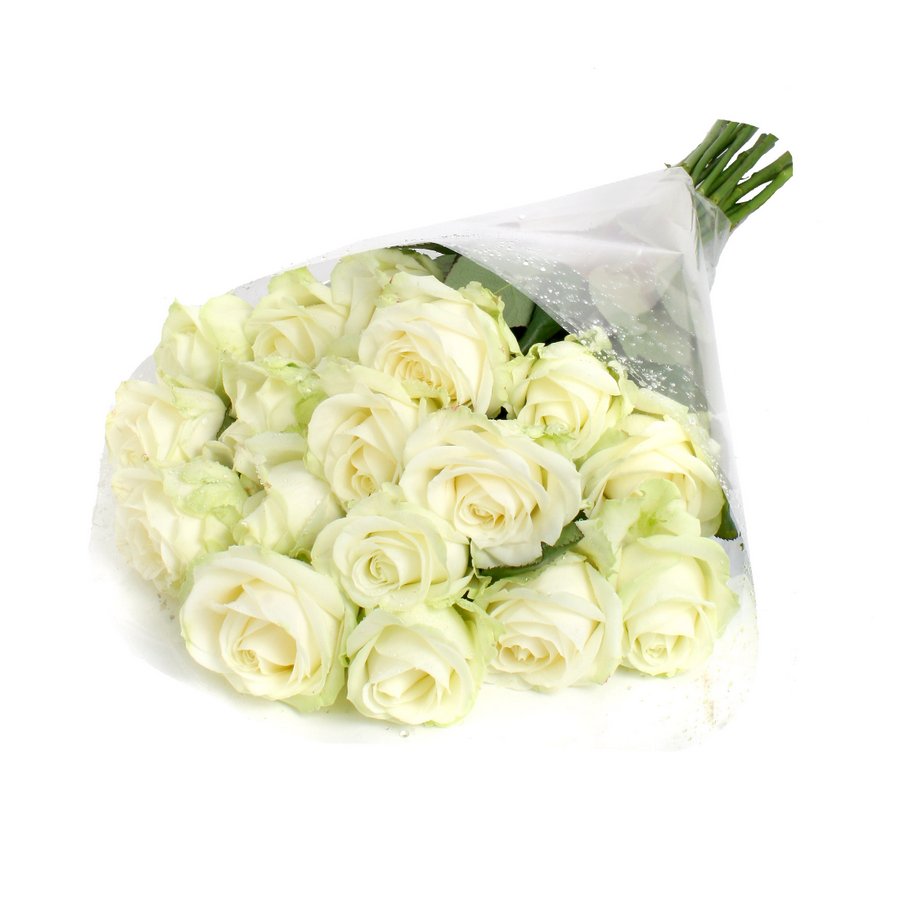 Flowers gifts to last longer
You can send potted sympathy plants which can be enjoyed for months or years after the funeral and can stand as a remembrance to the lost loved one.
---
Can bright color flowers be sent as sympathy flowers?
You can send bright springtime colors like pink, yellow and lavender to provide a comforting diversion to the dark and somber occasion.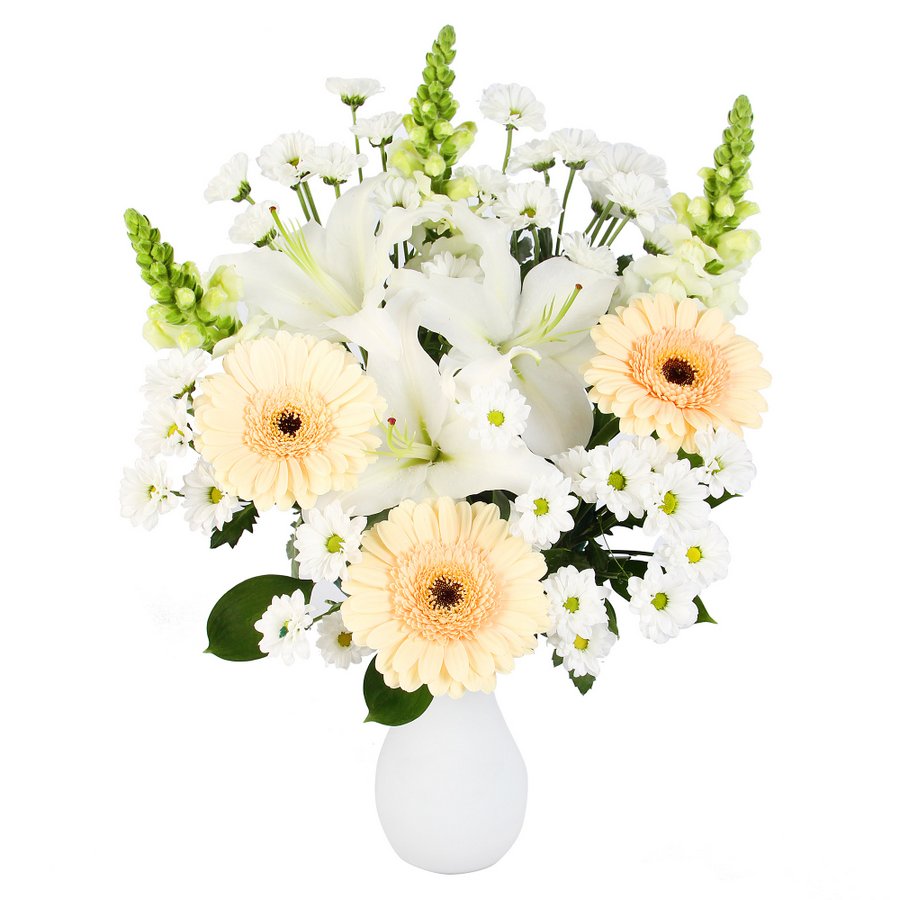 ---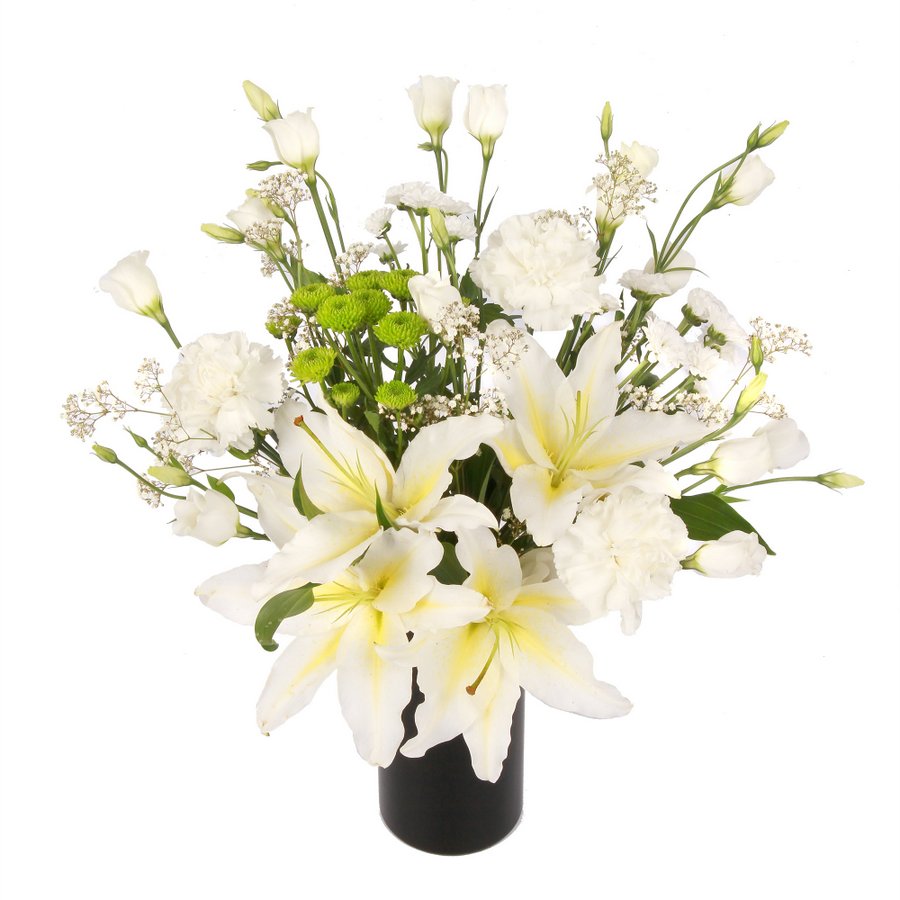 Are "sympathy flowers" different from "funeral flowers"?
Sympathy flowers are sent to the family or the closest associate of the deceased. They are usually smaller floral designs to decorate end tables or used as a centerpiece.
Funeral flowers are to pay tribute to the deceased at the funeral service. Funeral flowers are formal, large and inappropriate for a home or office, so they should be sent only to the funeral service.